World – Macroeconomic Scenario for 2018-2019: "And yet it moves"
Consulter le sommaire
Developed countries – Growth easing back but no inflationary drift
Emerging countries – Resilient growth but volatile markets
Oil – Hundred-dollar mark in sight
Monetary policy – Varied but still palatable tightening
Interest rates – The core and the periphery
Exchange rates – Dollar doing well
Economic and financial forecasts
En résumé
There are plenty of genuine causes for concern. Some threats are still looming, and it is difficult – if not illusory – to assign a probability to them and give them tangible consistency; others have already taken shape. The global economy is proving quite resilient. Nevertheless, even before these threats have a tangible influence on the real economy, their effects are being felt in financial variables and expectations. "And yet it moves", to quote Galileo, despite the undeniable multiplication of areas of risk.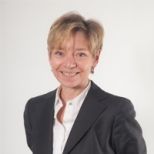 Risk-aversion translates into periods of severe turbulence and increased volatility. It justifies the fact that core long-term rates are not picking up significantly, despite upbeat growth in the US, satisfactory nominal growth in Germany and a strong USD. Risk can also, obviously, lead to a downward revision to growth forecasts and negatively affect investment behaviour. Thus, things could prove delicate in 2020, with a widespread downswing in growth. In the US, when the fiscal stimulus has largely run its course and the fed funds rate is in restrictive territory, growth will inevitably slow sharply. The Eurozone, for its part, will need to cope with significantly more difficult times without having built up the kind of room-for-manoeuvre needed to boost dangerously flagging growth.
Catherine LEBOUGRE
, Economist