2019 Paris Air Show, a showcase of tomorrow's aeronautics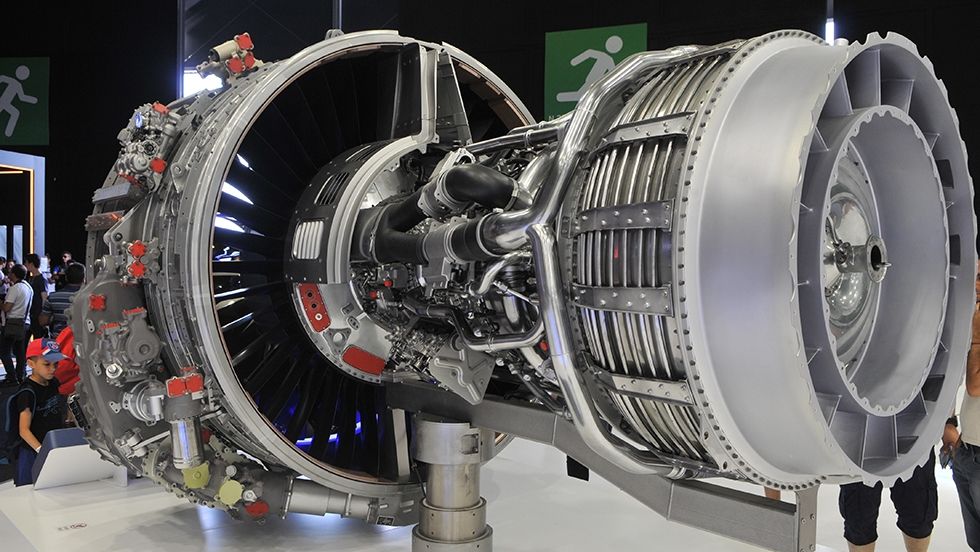 Contents
An air show in fine fettle
A showcase of the sector's environmental concerns
And a window onto the future of air transport
With digital technology and autonomous planes
2019 Paris Air Show, a showcase of tomorrow's aeronautics
An air show in fine fettle
The Paris Air Show at Le Bourget has once again proved its status as the world's leading aeronautics show, far ahead of Farnborough, with 316,000 visitors, 2,450 companies (of which 1,185 French exhibitors), 12 regional stands hosting over 600 small- and medium-sized firms, 140 aircraft on show, and 300 official delegations. The Paris Air Show has no equivalent in the United States and is much larger than the new events in Zhuhai, China, and Dubai, UAE.
A showcase of the sector's environmental concerns
The 2019 show was less about new programmes and more about maturity and the optimisation of resources, including fuel economy, the digitalisation of production lines, and the reduction of the weight of interior fittings. The LEAP engine is already set to become a best-seller, the A320neo continues to ramp up, the long-range A321 appears to have won the market's heart, and biofuels are gaining in visibility. All of these developments reduce fuel consumption per passenger seat, thus meeting environmental expectations as well as the economic imperatives of airline companies. The aviation sector has also committed to the Carbon Offsetting and Reduction Scheme for International Aviation, CORSIA, aimed at stabilising the greenhouse gas emissions of the global aviation sector and reaching carbon neutral growth from 2020 onwards.
And a window onto the future of air transport
Looking beyond streamlining, innovation continues to be driven by startups, often with support from the sector "majors", which are increasingly integrating electronics and artificial intelligence. These were in the spotlight at the Paris Air Lab, an "event within the event", with 140 startups, 70 of which in the "Paris Air Lab 2019 Selection", 54,000 visitors, 11 panel discussions and a "Battle Conference". Manufacturers also continue to explore "greener" transport solutions, some of them having already gone beyond the concept-plane stage. The show naturally placed special emphasis on 100% electric aircraft, including the Alice by Eviation Aircraft and the Pipistrel Alpha Electro by DGAC, and hybrids, such as the EcoPulse by Daher and Airbus, the Cassio by VoltAero, the E-Fan X by Airbus, and the Bell Nexus by Safran. Airships, which could be used to transport freight in areas lacking road networks, also made a high-profile comeback with Flying Whales.
With digital technology and autonomous planes
FaceWith the aviation sector turned firmly towards the future, the French aerospace industries association, GIFAS, took advantage of the show to launch its "Industry of the Future" programme aimed at supporting small- and medium-sized businesses and their directors in the digital transformation while securing information and production systems.
A recurrent theme at the show was the shift towards autonomous planes, of which drones are the advanced guard. The technology is already in use in the military sector, with the presentation of the Future Combat Air System, or FCAS, whose New Generation Fighter is a veritable flying computer, combining drones, satellites and craft as part of a system of systems called the "Combat Cloud".
Once again this year, the Paris Air Show featured flight demonstrations (notably the incredible A350-1000) as well as sales announcements. Aircraft sales totalled 361 for Airbus and 247 for Boeing, including a purchase intention by IAG for 200 Boeing 737 Max planes, even though the programme has been suspended by the air security agencies.  The 2019 Paris Air Show was once again the essential showcase of an industry that in France ranks as the leading trade balance surplus, devotes 12% of revenue to R&D, and contributes to local and regional development, with 195,000 direct employees and, above all, 15,000 recruitments and over 4,000 net job creations in 2018.
Pascale Rombaut-Manouguian
pascale.rombaut-manouguian@credit-agricole-sa.fr