World – Macroeconomic Scenario for 2019-2020: A new wisdom for a new age
Contents:
Developed countries - More than a natural winding-down
Emerging countries - Buffers to handle the global deterioration
Oil - Is there a captain aboard ship?
Monetary policy - Prevention at all costs
Interest rates - Central-bank concerns spook the market
Exchange rates - Yield vs uncertainty
Economic and financial forecasts
In summary:
Trade tensions and, beyond these, geopolitical tensions look set to last. The prospect of weaker growth, accompanied by substantial uncertainty, is adversely affecting expectations. Signs of a slowdown, which are now more marked, are firming up. Nevertheless, the guidance and actions of the preventively accommodative central banks should reduce the risk of a painful landing.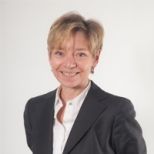 Even after it was felt (with shamefully naive optimism) that sweet reason would prevail, and people believed that the US and China would be able to set off down the road to a compromise as a prelude to a happy resolution of their differences, a trade war is still looming – despite the truce concluded between Presidents Trump and Xi at the G20 summit. But this is only one component – a highly visible one, it is true – of the manifold China-US tensions. This dispute – a confrontation between one great power that senses its hegemony under threat and another, competing and winning, great power – looks like it is here to stay. It is likely to spread over time, as long as the benefits in connection with maintaining the attributes of a "superpower" exceed the short-term cost of destroying the rival power (see Focus). While some of the US's demands (improved access to the Chinese market and protection of its intellectual property) can still be considered by the Chinese, its demands as regards the subsidies granted to state-owned enterprises cut to the heart of China's development model and are, quite simply, unacceptable. Some phony respite phases are obviously possible but in no way do they portend any lasting easing of China-US relations. Therefore, trade tensions and, beyond these, geopolitical tensions look set to last and are hampering growth.
Catherine LEBOUGRE
, Economist