Food prices inflation – 2023-2024 Scenario: signs of a decline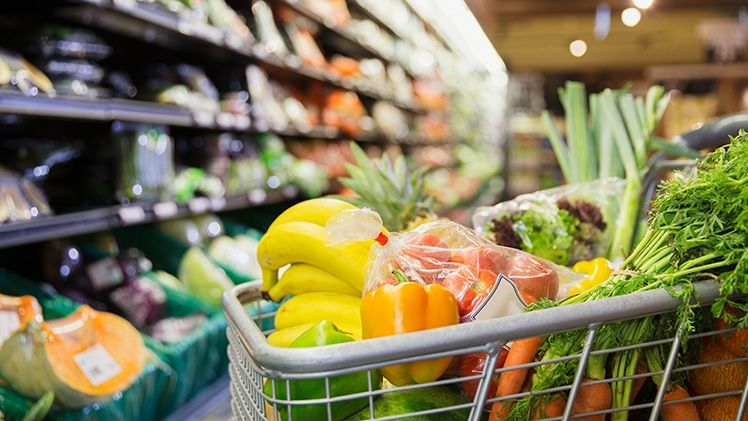 En résumé
In December 2022, consumer prices in the EU rose by 10.4% YoY. Food products rose by 18.2%. Inflation was initially fuelled by the energy crisis, which was on its way to normal in the spring of 2023. But price distortions specific to the food industry are now taking over.
In France, the cumulative, self-sustaining nature of food price rises was a feature of 2022. From 0.16% in January, they ended at 12.6% in December (Insee IPA food prices, YoY). In March 2023, the general index and the food index began to moderate at the same time. It would appear the data for March-April 2023 heralds a downturn. According to INSEE, between April and May, the general consumer price index fell from 5.9% to 5.1%, and the food price index from 15% to 14.3%. For the first time in 14 months, the statistics for the fast moving consumer goods (FMCG) sector saw a 16% rise in May (YoY).
In 2022 and Q123, food industry players passed on "imported" inflation to downstream buyers, reflecting the need to absorb sharp increases in upstream costs that had originated from outside the industry: energy, then agricultural inputs, stock-building, and packaging products. The mechanism of compulsory trade negotiations is playing out, slowing down decisions, in an admittedly uncertain environment. The negotiations finished in late February, but prices still rose in March and April.
In the supply chain from farmers to processors to distributors, French agricultural products have partially benefited from the EGAlim laws (non-negotiability of certain agricultural prices). It is up to the next one in line to cushion the blow. Some processors have mentioned a price impact of around 7% (supplier price to distributors). At the end of the chain, the FMCG index reached 16.2% in March, grew slightly in April (16.4%) and recorded its first decline in May (16%). It was about time: the consumer price of key products was becoming a deterrent.
Whatever happens to these prices in the future, consumers have already changed their habits significantly:
Food purchase volumes have seen an unprecedented decline.
Consumers are turning to private labels and even bargain brands. Organic food sales in 2022 will fall more sharply (-6%), confirming that price is a priority. Measurement tools are struggling to keep up: are benchmarks and panels still relevant?
Faced with these challenges, the sectors have been strongly encouraged to revisit the trade pacts for the 2022-23 negotiations. The aim is to "re-circulate" input costs by revising prices, this time downwards, between two compulsory trade negotiation periods. This trend towards price-cutting agreements has necessarily begun, if only for reasons of competition, particularly in supermarkets. This mechanism will be slow to take effect, mainly because of how long it takes to liquidate the stocks built up at the peak.
If energy prices remain stable, we will see a moderation in food prices this year. First, a base effect (energy prices peaked at the end of 2022), then later amplified by increasingly active renegotiations on raw material inputs. Food inflation could therefore be halved by the end of the year (May 2023: 14.3% (Insee), December: 7.5%).
Article published on June 30, 2023 in our quarterly World – Macro-economic Scenario 2023-2024: normalisation plays hard to get